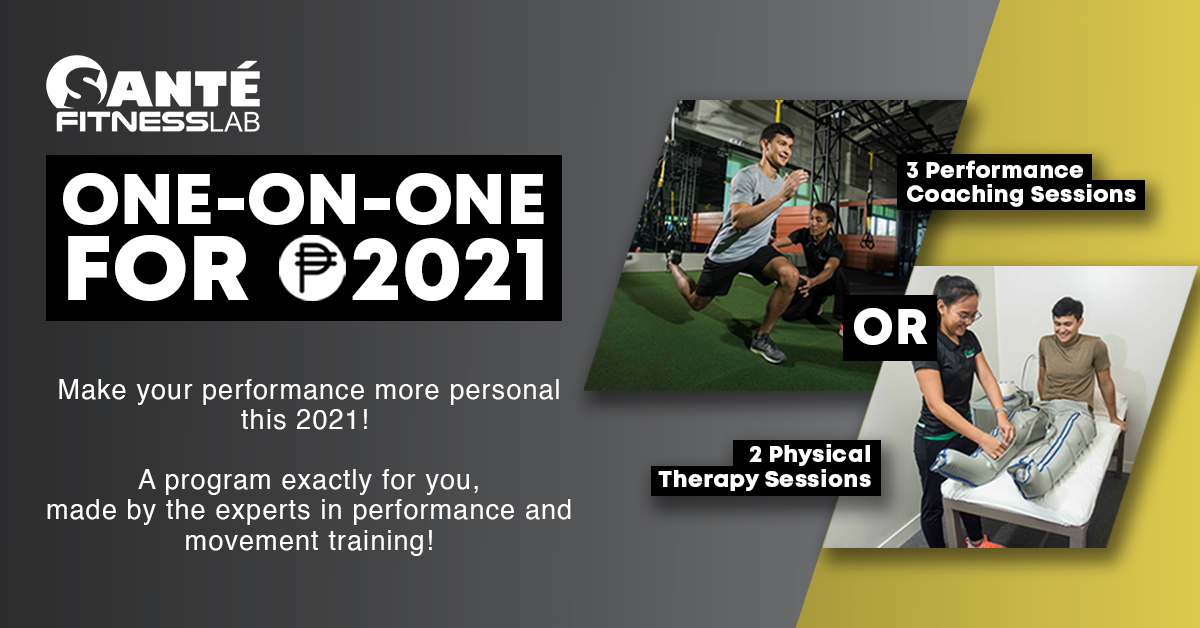 06 Jan

One-on-One for ₱2021

2020 has taught us that health should truly be one of our top priorities so for 2021 we're excited to help you get started in the best way.

No need to worry or hassle yourself in how you can get started. All you need is your will power and inspiration.

Get the precise guidance and tailored-programming you need from our team of experts whether its for Strength and Conditioning, Weight loss or Physical Therapy.

If you're ready, here's a great deal to get you started (save up to PHP3,300).

FOR ONLY PHP2021, you can choose from among the following specialized services:
Three (3) sessions of 1 on 1 Fitness Coaching online or onsite
Two (2) sessions of Physical Therapy
For every package availed you also get
Three (3) Day passes
 Comprehensive Fitness and Movement Assessment
So what are you waiting for? Get into the shape and condition you've always wanted today.
PROMO DURATION: January 14 to February 14, 2021
PACKAGE REDEMPTION: January 21 to March 21, 2021
Promo package redemption is non-transferrable.
Avail now online or drop by Sante Fitness Lab today!